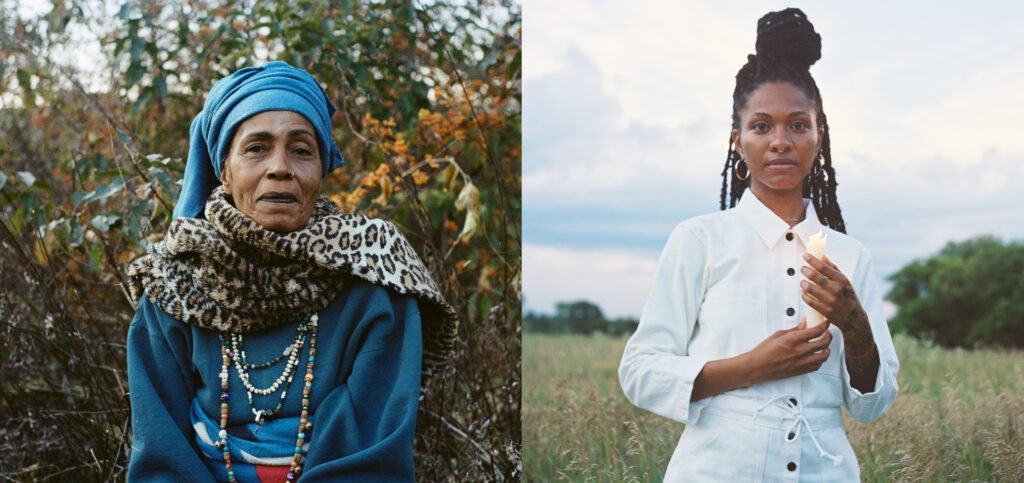 Wild Darlings Sing the Blues is a feature-length documentary following The Wild Darlings, a queer healing arts collective of black women and non-binary artists, as they embark on an epic road trip from New York to a plantation in Mississippi.
In this episode of The Psychedologist, we go behind the scenes and down the rabbit hole of Wild Darlings Sing the Blues with director, Nova Scott-James, and Grandmother Sangoma, the matriarch of the journey.
The Wild Darlings approach abuse through the lens of ancestral trauma. This journey to the site of America's core wound is a physicalization of the work done by each cast-member: to revisit painful memories, and to alchemize suffering into wisdom and magic.
Accompanied by three wise elders, the Darlings are tasked with harnessing their collective spiritual gifts, to bless the plantation land and honor their ancestors. As the group explores their experiences of racialized and gender based violence, they create a performance art homage to The Blues.
This visionary film invites viewers to connect with the healer within themselves. Wild Darlings is a visionary alchemical union of spiritual activism, ancient healing arts and cinema.
Please donate to the film:
https://www.kickstarter.com/projects/thewildarlings/wild-darlings-sing-the-blues-and-its-a-song-of-freedom
Links:
kindredofsangoma.org
novasottjames (IG)
wilddarlingssingtheblues (IG)